Announcing Artbox 2.7 - Crafting Memories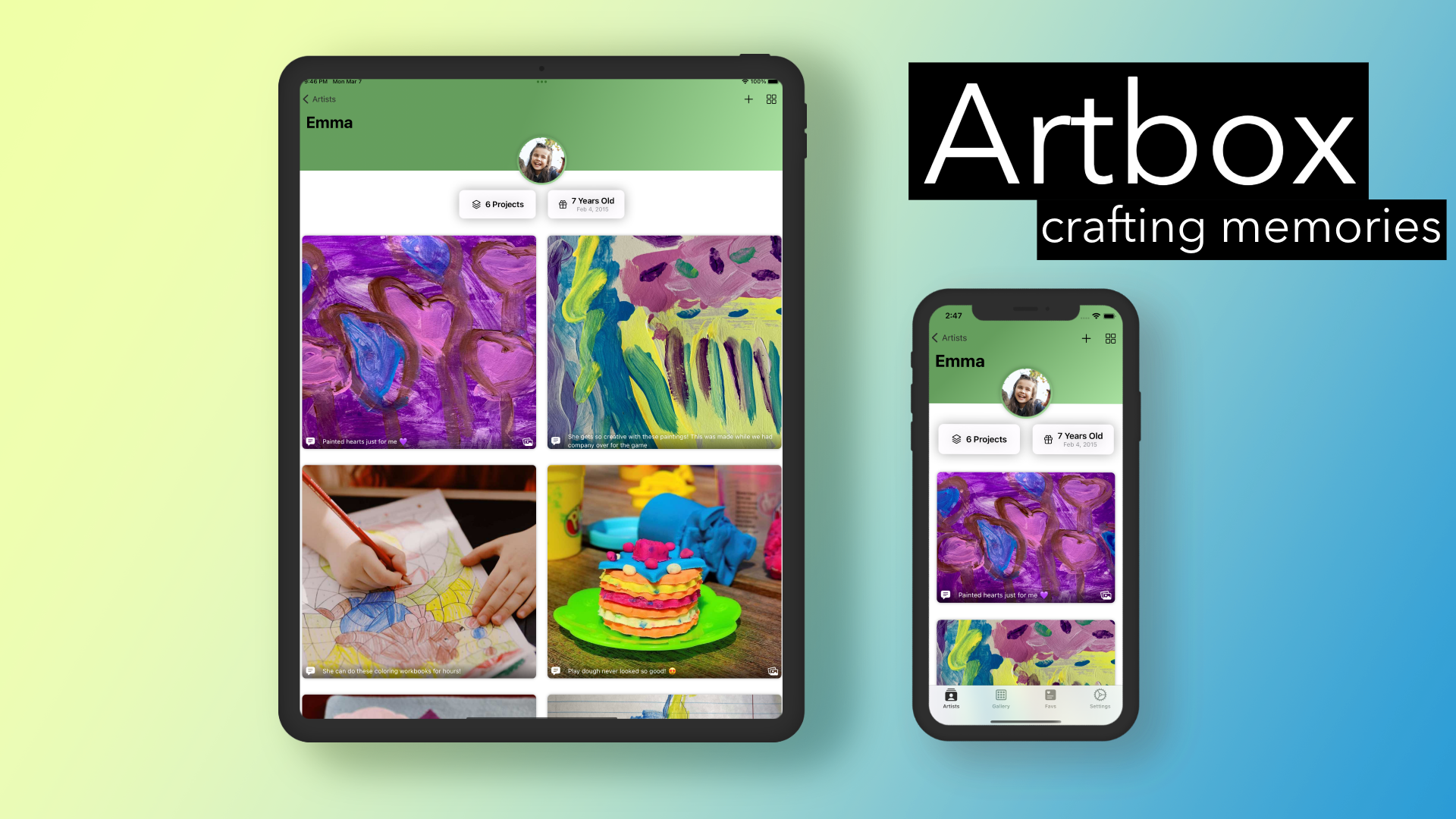 I'm thrilled to announce a major update to Artbox: version 2.7 - Crafting Memories.
Artbox is the stand-out solution for documenting arts and crafts. Whether you're an artist wanting to document your sketches and paintings, a creator needing to capture your knitting and crocheting creations, or a parent who has creative kids at home, Artbox is the quintessential app for crafting memories.
This update includes over 40 new features, improvements, and fixes making this update the best one to date. Here are just a few worth calling out:
Redesigned Project View
In this new project view, users can swipe through multiple photos, turn off the background, and double-tap to add the project to favorites.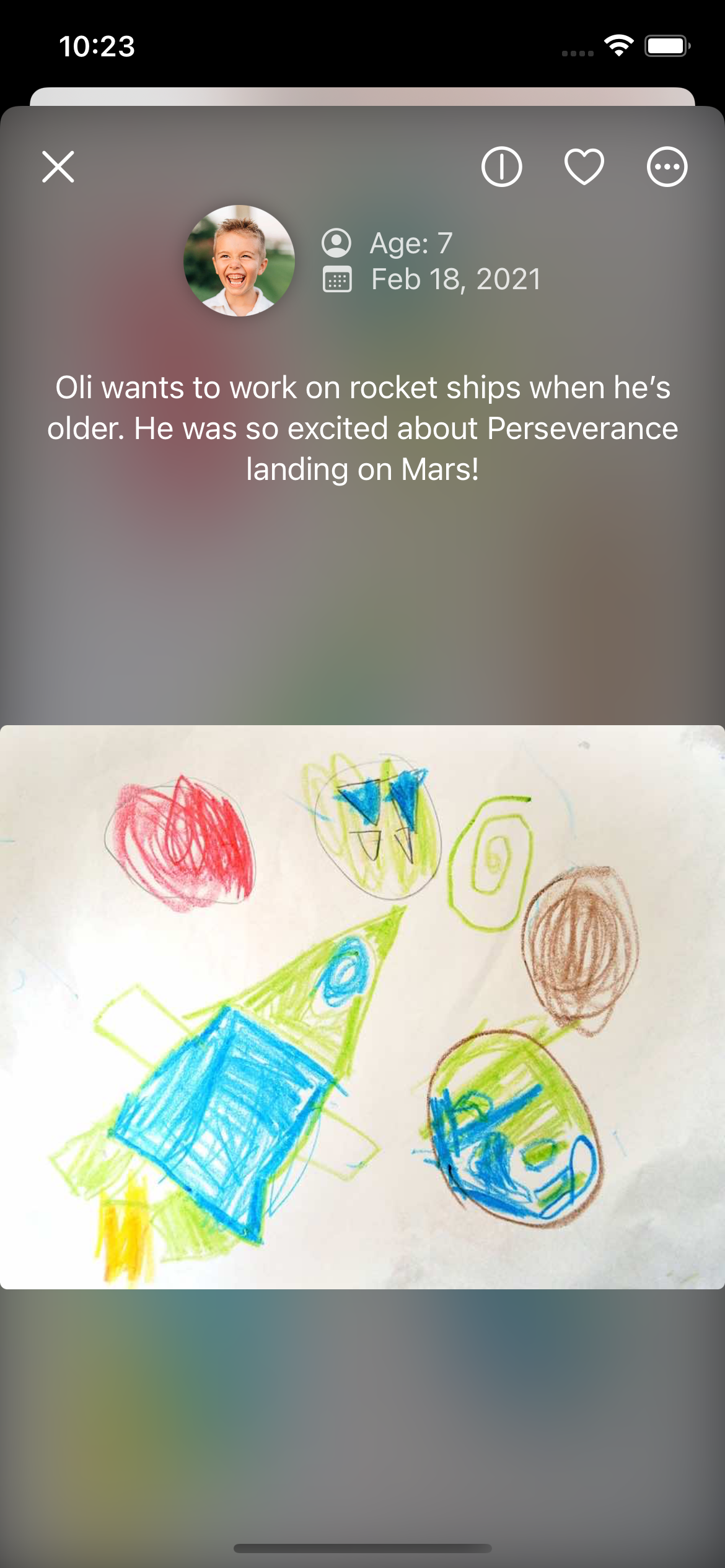 Color-matched widgets (Pro)
Widgets come with your free download of Artbox, however one nifty feature that's reserved for Pro users is having the widgets automatically be color-matched to the artist's profile.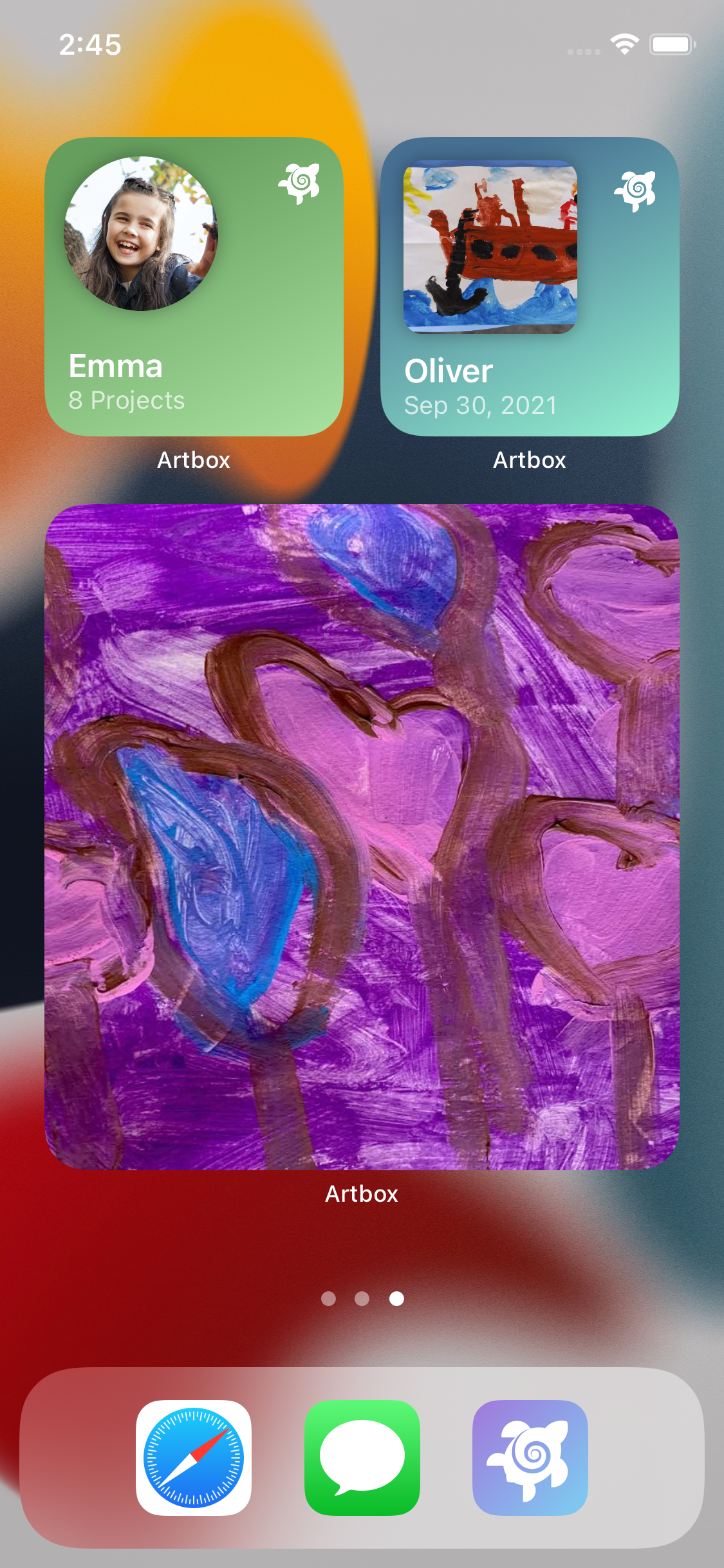 Four all-new exclusive icons (Pro)
I'm excited to add these fun new icons for Pro users. My goal is to add new icons regularly!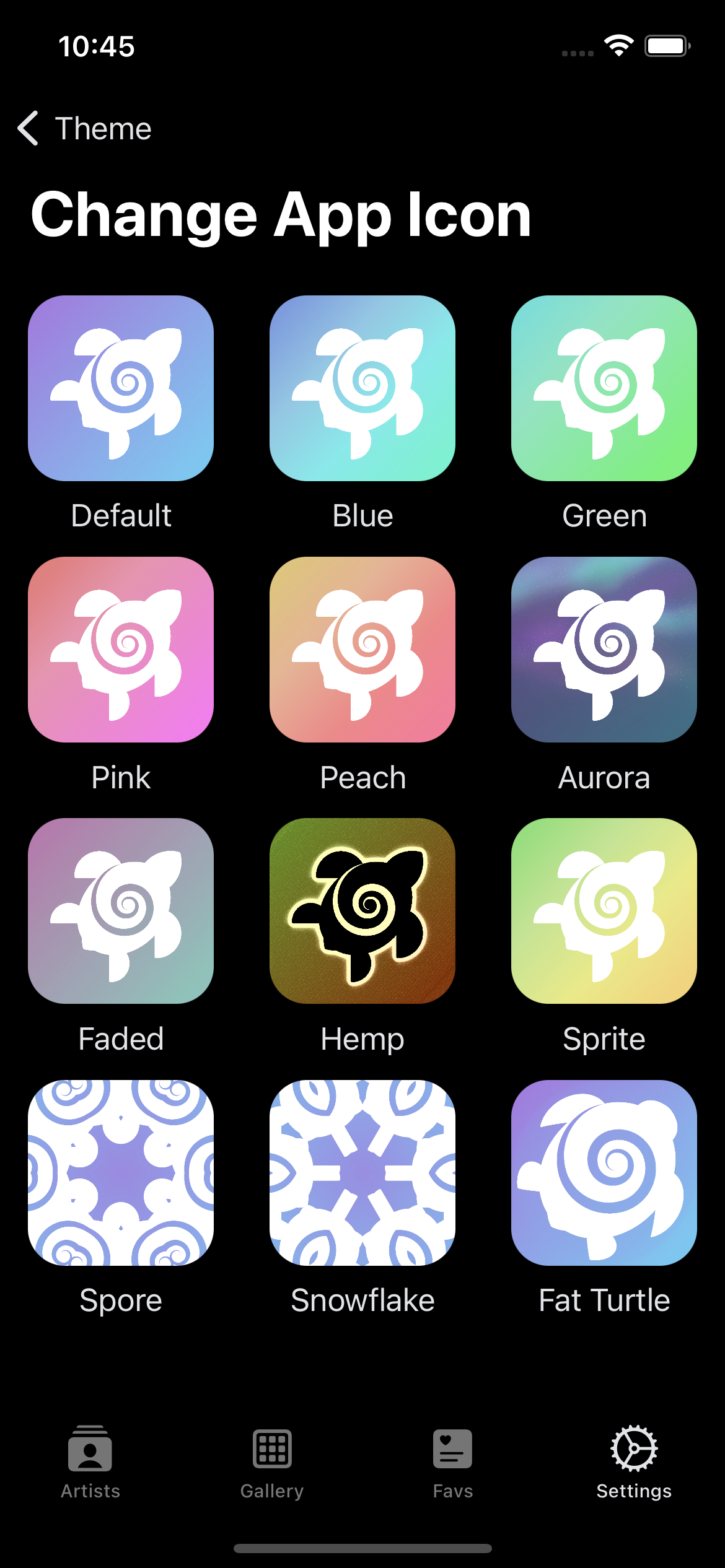 Other callouts
Birthday Settings can now be turned on/off for individual profiles
When Birthday Settings are enabled, artist profiles will display the artist's age. Even better, when viewing a project the artist's age at the tie the project was added will be calculated and displayed in the details.
Previously this was a global setting where enabling or disabling the feature would impact every profile. However now with version 2.7, this feature can be turned on and off per profile.
Photo export for Mac
Mac Catalyst users can now export images from individual projects. When an image is saved, it creates an album in your Photos app called 'Artbox' and saves the images there.
Localization updates
Artbox's primary supported language is English, with support for Chinese (Simplified), Dutch, French, German, and Spanish. I'm by no means quintilingual and rely on translation services to add this support.
I must admit the last few updates to Artbox didn't have a lot of focus on localization and translations got further out of date. With this release, they should be much better (though certainly not perfect!)
Loads of stability fixes
This release includes a lot of refinements that improve the overall stability. Most bugs that were fixed were related to how Artbox handles missing data where it expected there to be data.
Artbox Pro
Perhaps the biggest change is that Artbox will now be a free app for basic usage, with premium features available with a subscription, or one-time payment.
Artbox Pro offers the best user experience and is available in 3 flavors:
$0.99 / month
$9.99 / year
One-time payment of $24.99 for a Lifetime Subscription
I spent a lot of time thinking about the app's features - what should be included in basic usage and what should be considered Premium. Here's the feature comparison chart:
| Feature | Basic | Pro |
| --- | --- | --- |
| Unlimited Profiles | * | * |
| Unlimited Projects | * | * |
| Configurable Text Overlays | * | * |
| Metadata Export | * | * |
| Share Individual Projects | * | * |
| Multiple Photos per Project |   | * (up to 4) |
| Widgets | * | * |
| Color-Matched Widgets |   | * |
| iCloud Sync & Backup |   | * |
| Additional Color Profiles |   | * |
| Custom Icons |   | * |
| Touch ID / Face ID |   | * |
If you previously bought Artbox, you will be upgraded to an Artbox Pro Lifetime subscription for free.
Why change the pricing model
Developing and publishing Artbox has been one of the most fun and rewarding hobbies I've pursued. It's also been the most challenging. In most cases, developing a quality app isn't just something you work on for a while, then publish to an app store and then you're done. In fact that's when the real work begins in supporting users, marketing, and adding improvements / new features.
The new pricing model is designed to allow ongoing maintenance and support of the app. If I've learned one thing about app development, it's that it never stops! Artbox has become an essential tool in my family, and I hope it is for my users as well.
Concluding Thoughts
Version 2.7 is undergoing a phased rollout and should be available to everyone by March 28th. Thanks for making it this far into the post! If you'd like to help spread the word, you can upvote and share a comment here. And if you find yourself taking the app for a spin, please consider leaving a review, I would really appreciate it! 🤙
👉 Landing Page: https://artbox.app
👉 Twitter: @artboxtheapp
👉 Instagram: @artboxtheapp