Introducing Bento|Craft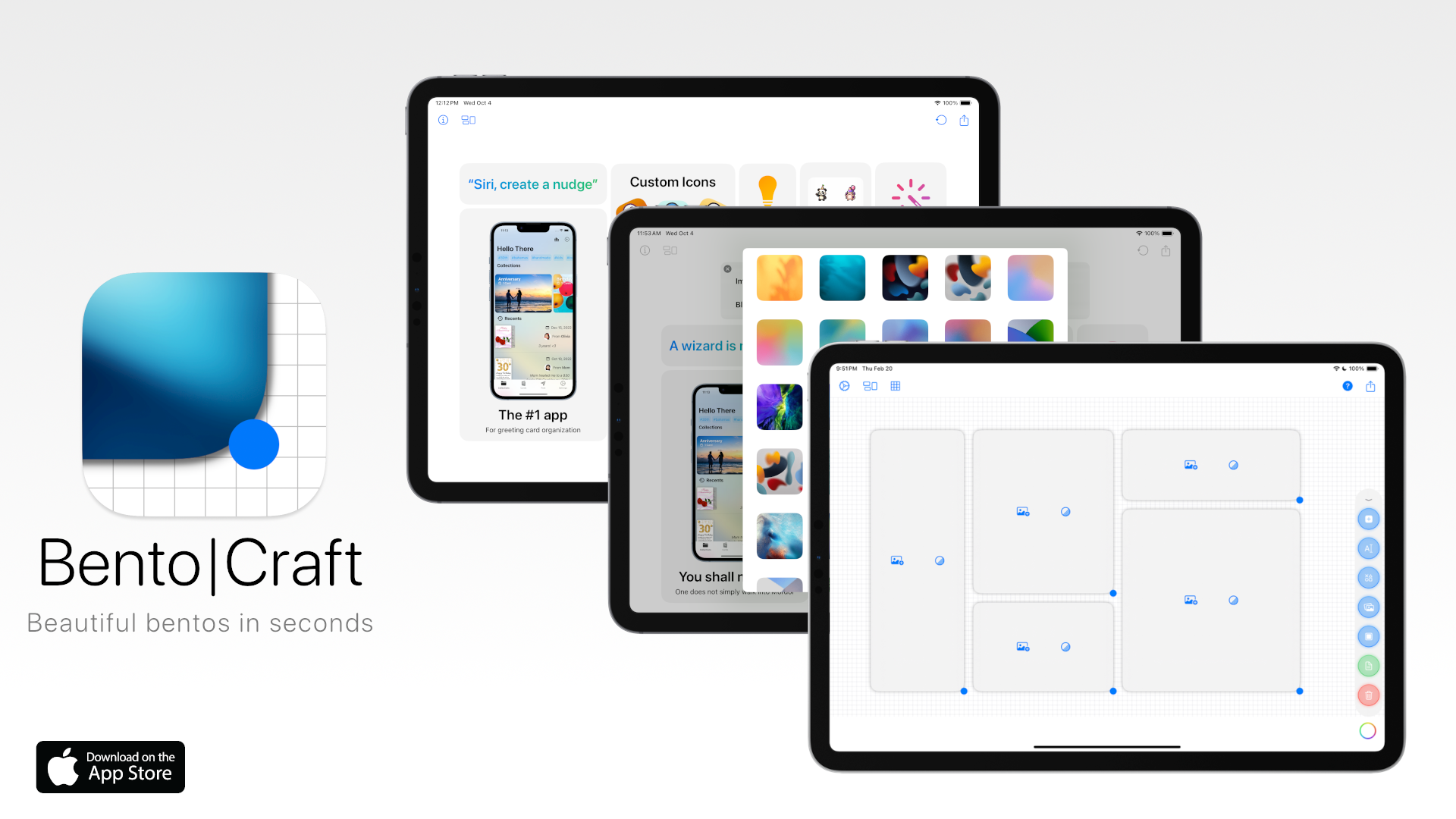 Today I'm excited to introduce Bento|Craft, launching later this month!
Bento Craft is all about making it super simple for fellow indie devs and creators to create a beautiful looking bento box image for your app or service. You've likely seen marketing images like these before during Apple events like the iPhone 15 announcement, or WWDC. I referenced several of them when I first introduced an open-source Xcode project about building bento boxes using SwiftUI.
In fact, that Xcode project is how this app started. It had such a great response from the iOS Dev community, I felt that there was really something there. Couple that with the fact that I wanted to be able to generate additional bento images with ease from my couch.. I thought this could really be a useful iPad app.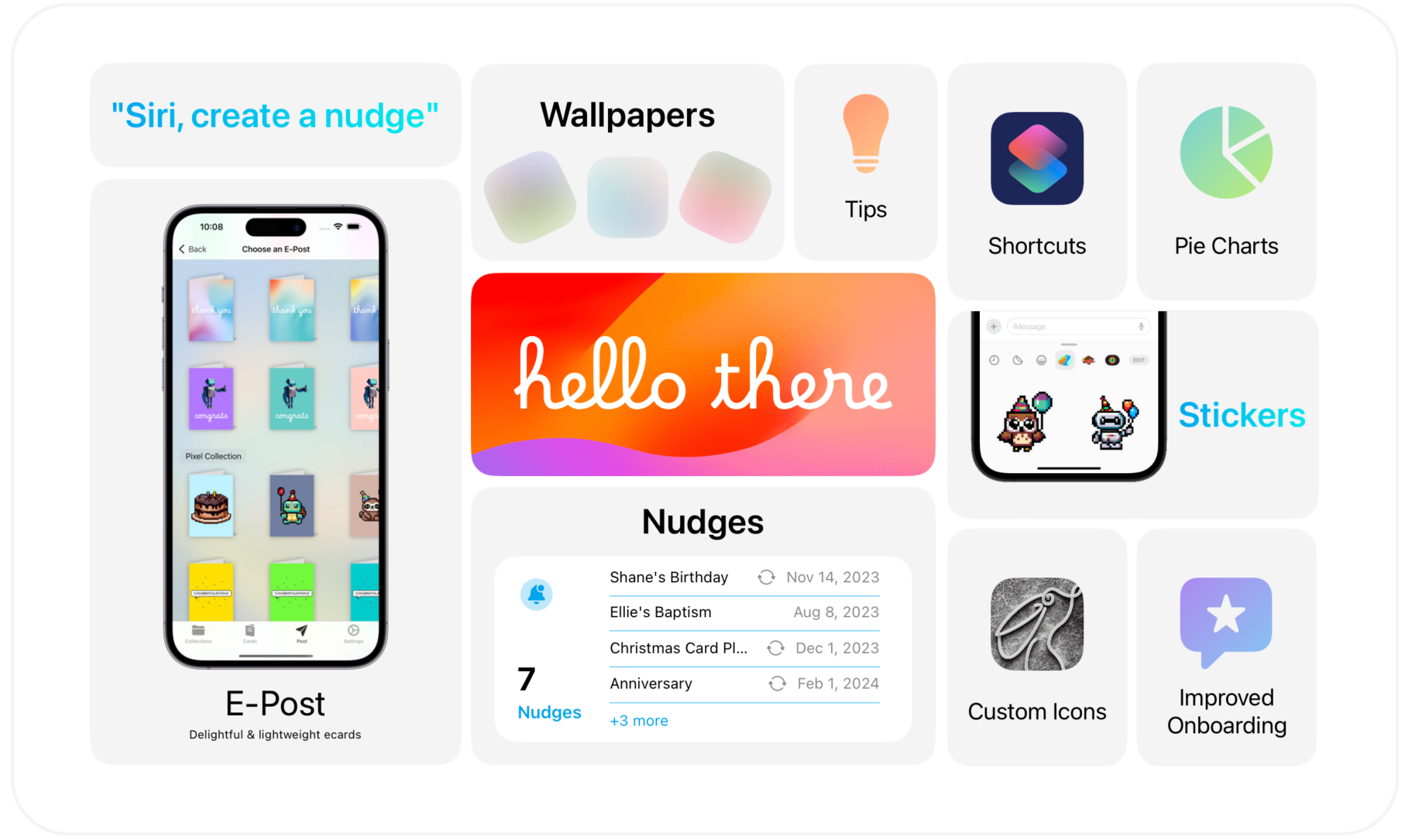 The app is intentionally built to be quick and easy. I designed the app so users wouldn't have to think about the layout of the boxes themselves. You simply pick the desired layout, and customize the embedded content. At launch, Bento Craft will ship with 3 available layouts: Mini, Mega, and Max.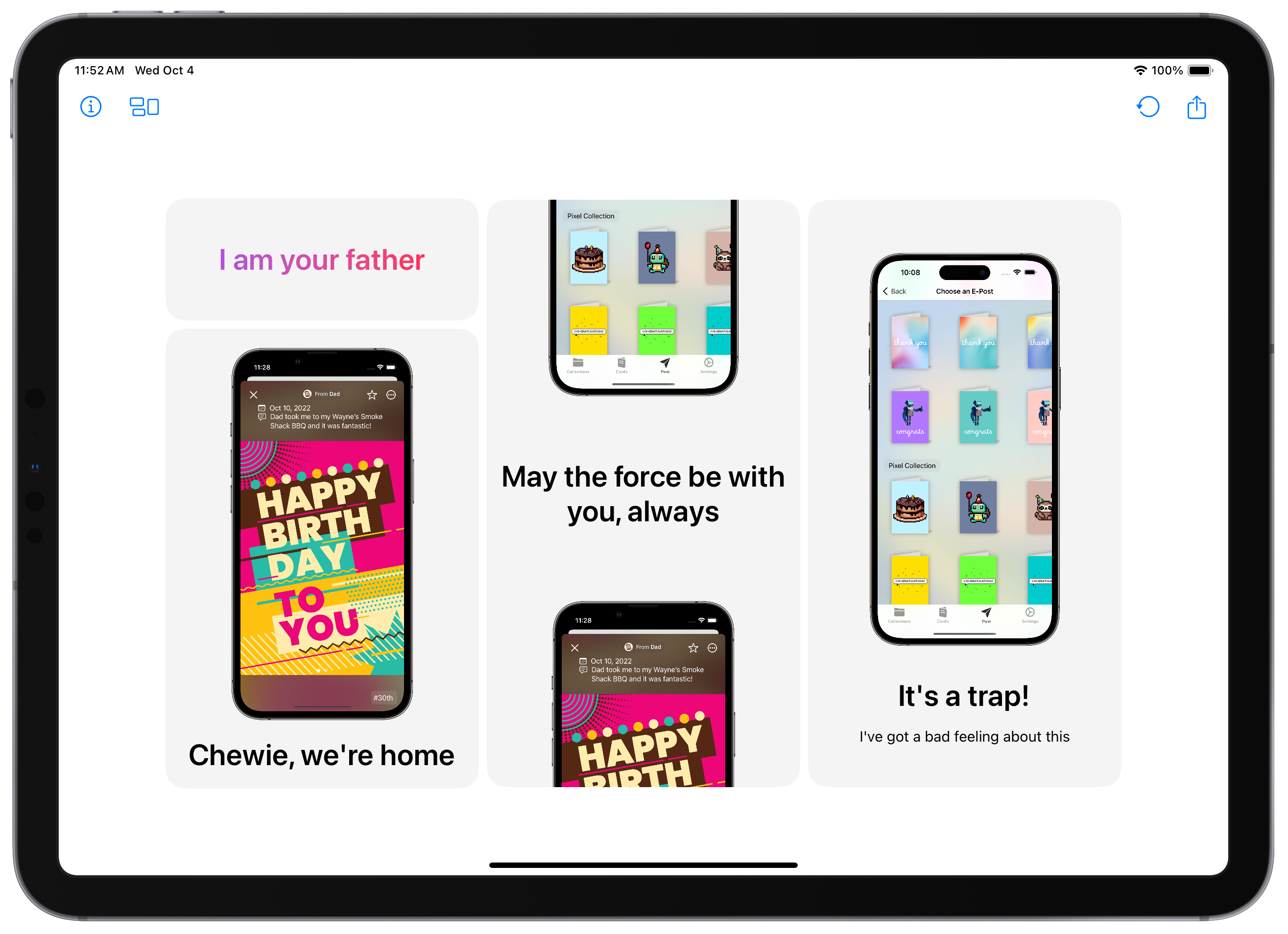 Pictured: Mega Craft Layout
The app will be forced to a landscape orientation for the best experience. This means, however, that when using Stage Manager, you can still use your iPad in Portait mode with a slightly smaller scaled version that still looks really good.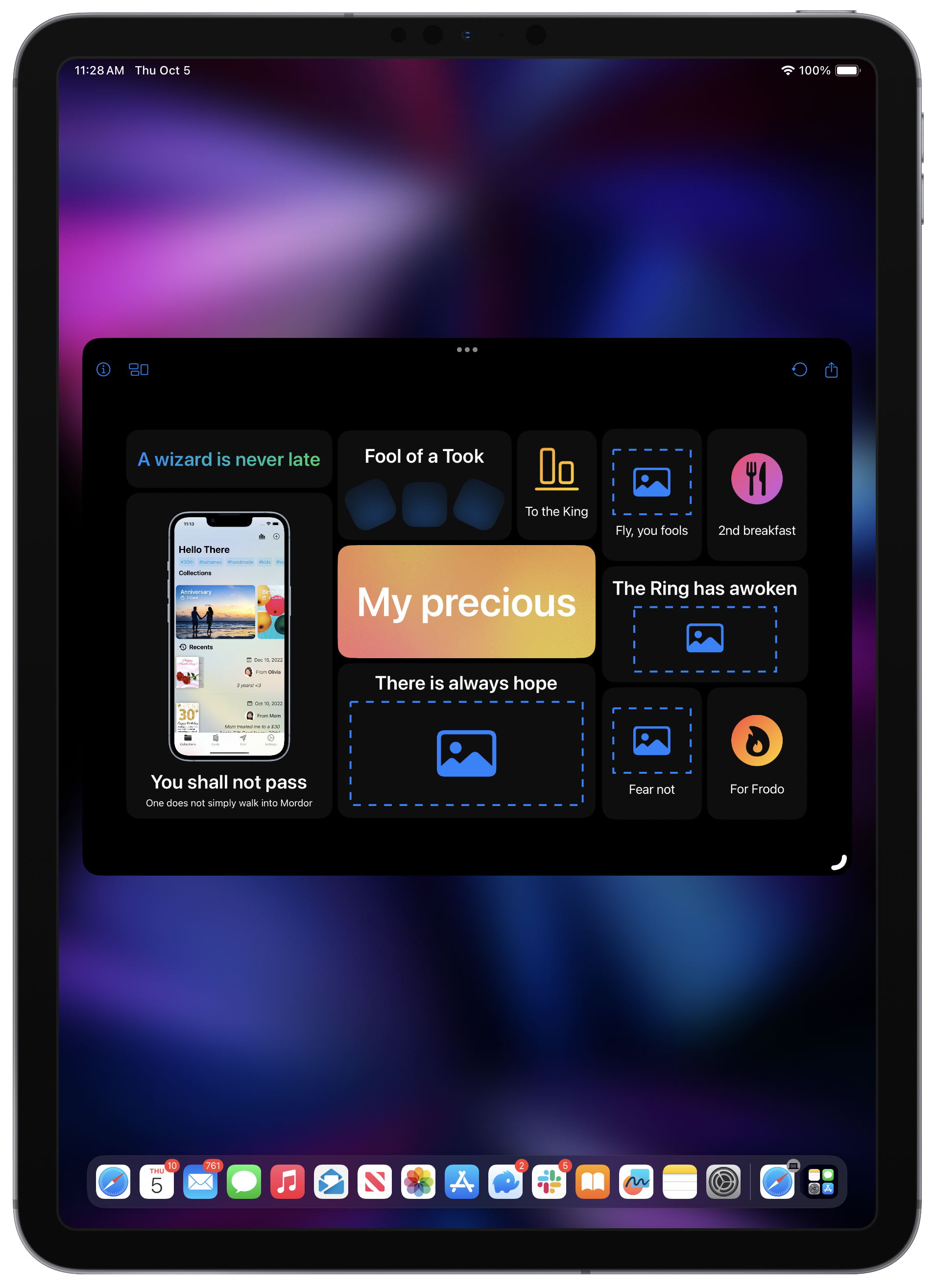 The entire idea here is for devs and creators to bring existing assets to Bento Craft. Adding images to Bento Craft couldn't be easier with the ability to add from your Photos Library, or you can drag and drop images from anywhere right into the app. Bento Craft will even add device frames to your screenshots for you!
Bento Craft also includes an SFSymbol library with configurable colors and gradients to show off your app's latest capabilities and features. When your creation is complete, you simply tap Share and you can send your final image anywhere.
Best of all, Bento Craft will be completely free.
Since this app was built with my indie dev community in mind, I've decided to include skOverlay app ads for all indies who are currently participating in Advertise with rakTech (configurable). Devs who are already participating will be grandfathered in, without the need to pay for an additional app target. You can learn more about advertising with rakTech here.
Bento Craft will be available for iPad at launch, with the ability to run as a Designed for iPad app on macOS. If you'd like to be notified when the app is available for download in your region, you can pre-order it today.
Click here for more information and press kit material. I hope you enjoy the app!